FastTrack Schedule 2022 features On-Screen Zooming.
Zoom-in or zoom-out on any part of the project you choose, or adjust the Zoom for the best on-screen experience for your monitor. Zoom in the Schedule view, Resource view, and the Calendar view.
Zoom-in to maximize detail and focus on the efficiency of granular sections of your schedules.
Zoom-out to visualize more of your project and present your entire workflow for others.
Take advantage of your large, high-resolution monitor.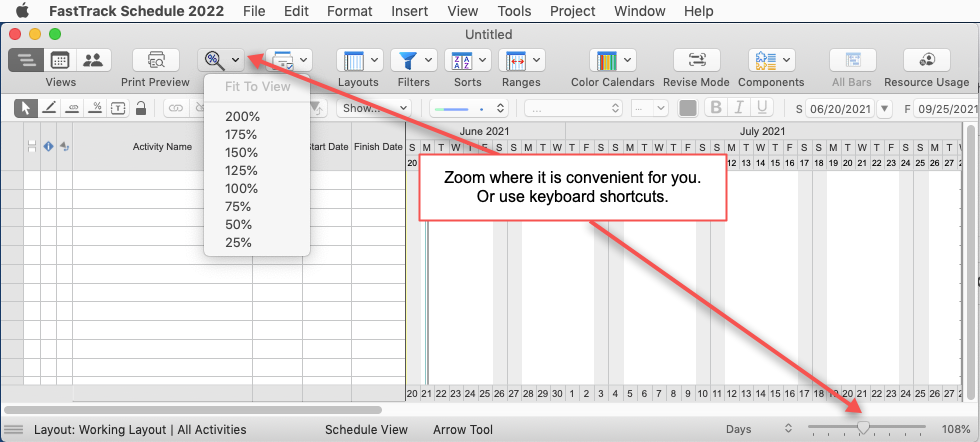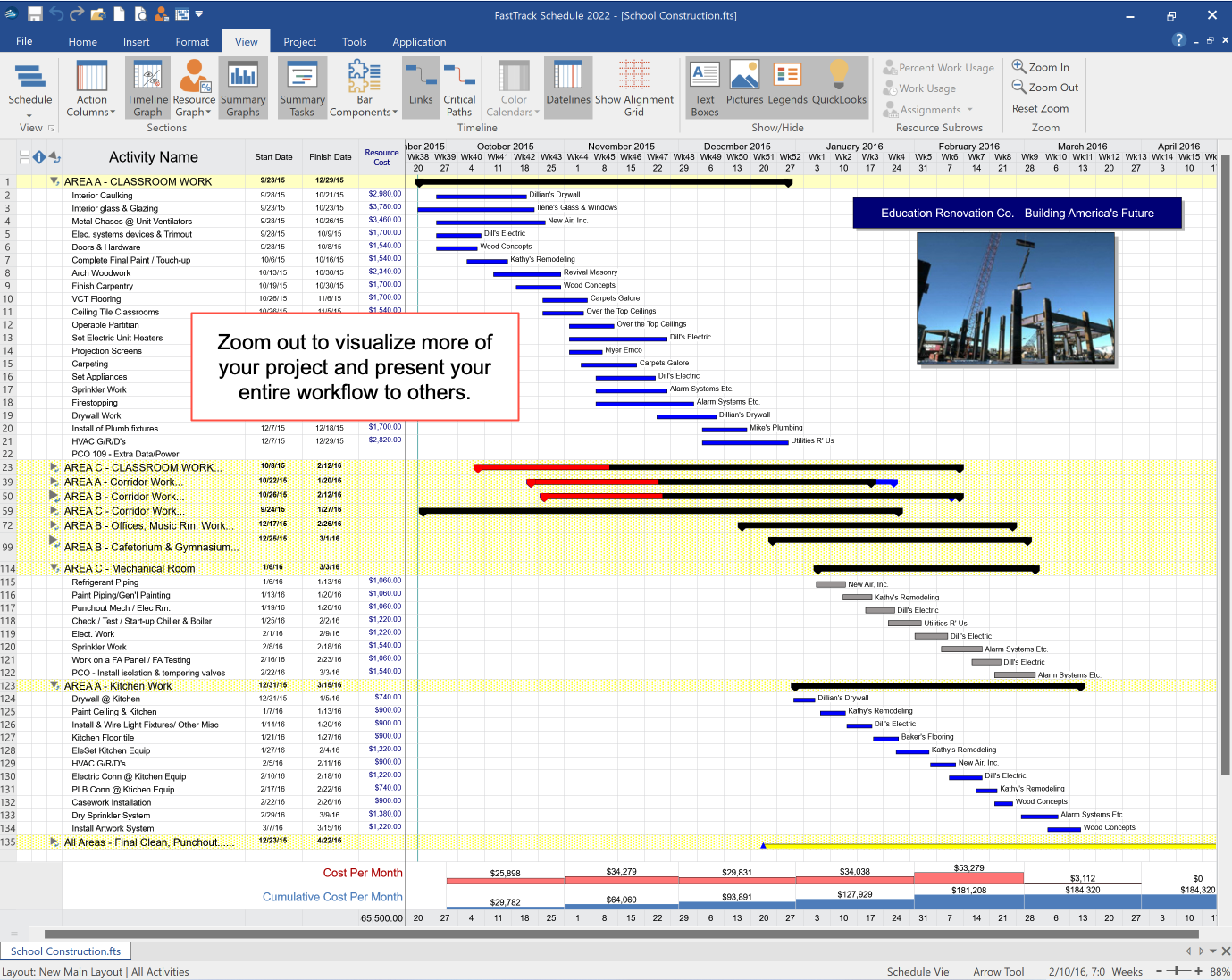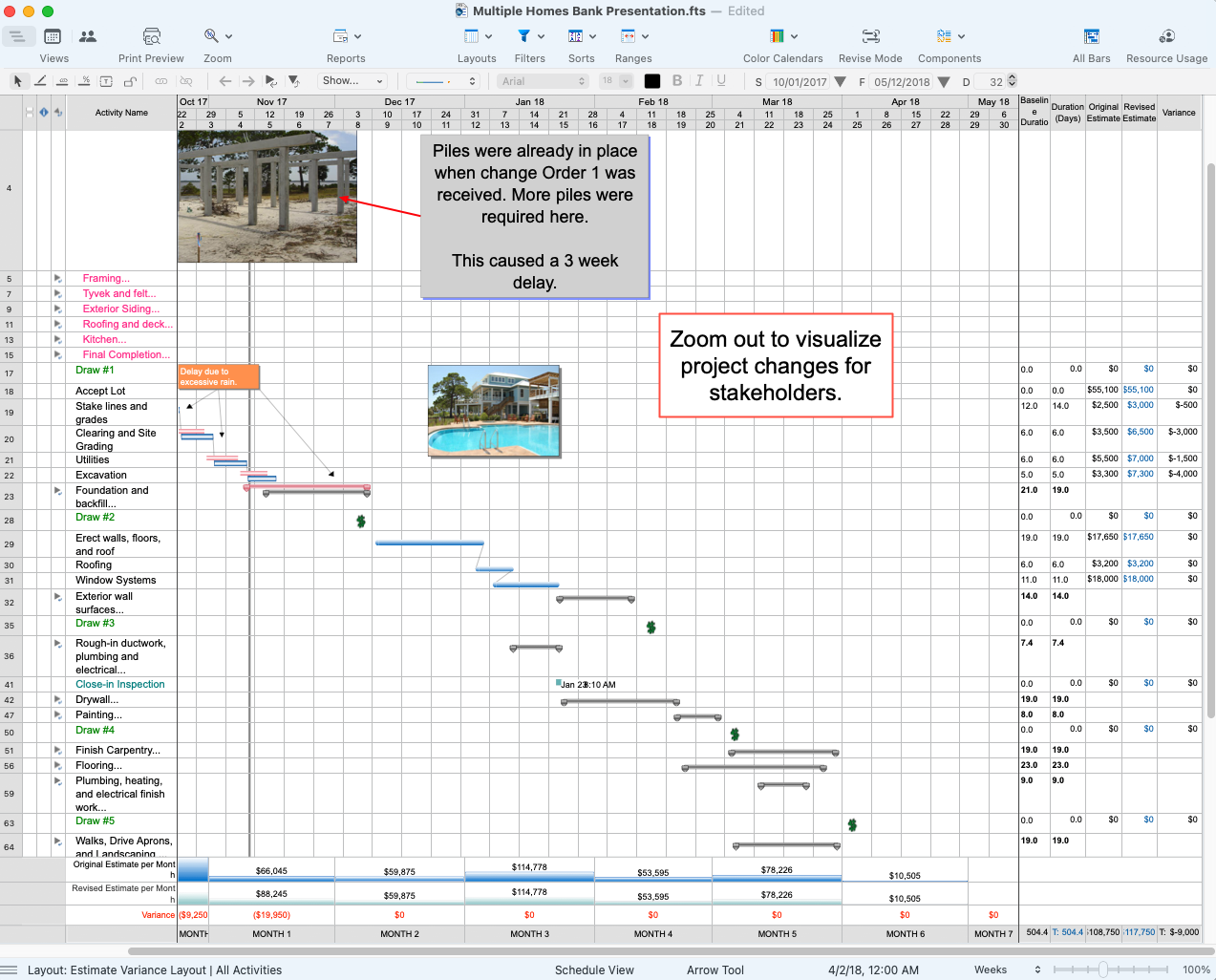 Want to get a free trial version? ->
Ready to upgrade or buy now? Contact Sales ->